Bio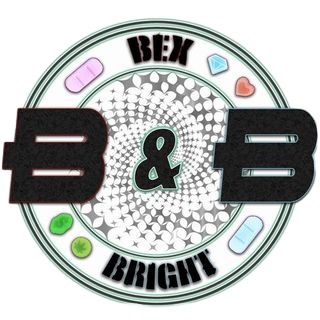 The Future is so bright....
Bex & Bright the Baltimore based duo consisting of multi-instrumentalists Bex and Bright has consistently melded uncompromising beats, dark electro-pop, inky psychedleics, and guitar propelled rhythms to create their one of a kind sound and style. The duo honed their concept in diverging backgrounds; Bex creating and producing indie, rock, and bedroom pop and Bright working in constructing backpack rap and underground hip-hop.
Officially forming in 2020, Bex & Bright married their own unique styles into a signature amalgamation of boundary-less, genre bending compositions. Bex & Bright broke onto the scene with the debut electro pop single "Luved & Lost" releasing in the same year. The single, a heady mix of bouncing arps, bass driven melody, and retro pop aesthetic was met with audience acclaim. This built the foundation of their eclectic style and displayed their production prowess and compositional acumen.
This stylized blend of genres and callbacks to their diverse influences has continued throughout their musical journey. With subsequent work producing, composing, and curating a multitude of distinct sounds along with their collaboration with an abundance of musicians across the musical spectrum, Bex & Bright will undoubtedly continue their ascent into musical renown.